Camping on Board advantages
All passenger Cars & Trailers
Ferry to Olbia
Passengers travelling by ferry to Olbia arrive at a city that used to be a little fishing village but has now grown to become Sardinia's busiest ferry port!
Travelling to the Destination Olbia
Complete with an International airport, Olbia, a city of 58,000 inhabitants, is the economic center of this part of Sardinia and is very close to the famous Costa Smeralda tourist area. People come for the beautiful sea and beaches and for the numerous places of cultural interest. Olbia's origins were Phoenician before the town became a Roman trading post.
Tourists travelling to the destination Olbia do not only come to stay at one place but might want to see the surroundings. Olbia is the hub for excursions to the northeast and its fabled coast. There are buses leaving in all directions, transferring people to places of interest. The town beach is the Lido del Sole, but far better is the white beach of Pittulong that is located 5 kilometers away with dreamy views across to Tavolara Island. Before leaving with ferries from Olbia, visitors should see the Romanesque former cathedral of San Simplicio (11th-12th century), which is hewn out of Galluran granite. In the apse there are two 13th-century frescos. One depicts San Simplicio, the patron saint of Olbia.
Ferry routes Olbia connect the port to Civitavecchia, Genoa, Livorno & Piombino. With a selection of up to 14 sailings daily, the port of Olbia connects Sardinia with Italy. The town has a long history, and although nowadays the town is mostly seen as a transit town for travelers arriving in or leaving Sardinia, Olbia has enough charms to merit some attention in its own right. It has a long history and therefore some important sights. The small historic center is a pleasant place to sit in a restaurant or bar. Through Olbia ferry timetable visitors can find out how to get to Olbia and perhaps visit the beautiful beaches and explore the nearby sights.
Schedules & Prices Olbia
Choose your departure port and date and get all current ferry schedules and prices for Olbia!
Discounts & Offers Olbia
Ferry Port Olbia - How to get there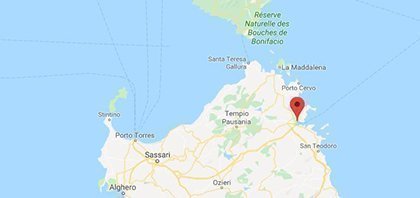 Banchina Isola Bianca, 070 26 Olbia, Italy
Tel.: +39 078 920 4179
GPS: 40.922790, 9.522401
Popular Routes from & to Olbia