Camping on Board advantages
All passenger Cars & Trailers
Ferry to Naples
Visitors travelling by ferry to Naples find some of the best opera houses and theaters in the world as well as great wealth of monuments!
Travelling to the Destination Naples
Romantic Naples has the largest historic city center in Europe and encloses 27 centuries of history. Visitors will not only find some of the world's best opera houses and theaters, but also a wealth of historic statues and monuments. Numerous culturally and historically significant sites can also be found in the immediate vicinity of Naples. A visit to the Palace of Caserta or the Roman ruins of Pompeii is out of this world.
When travelling to the destination Naples, tourists might want to visit Italy's most spectacular coastline on a trip to Sorrento or the Amalfi Coast from Naples which is UNESCO – listed. Before leaving the region with the Ferry from Naples make sure you have tasted some Pizza as it originated in the City. You might want to sit in a street restaurant after walking through the Documani district eat Pizza, sip some Chianti and listen to a Napolitan guitar or mandolin player.
Due to the high passenger flow Ferry routes to Naples are highly developed. Ferries arrive at the Port which is situated in the center of Naples, very close to the central Piazza Municipio. Passengers can start a sightseeing tour on foot as soon as they debark at the nearby Piazza Garibaldi. Through Naples ferry timetable it is possible to check out the most convenient route in order to plan your trip to Naples and some unforgettable holidays in the very heart of Italy.
Schedules & Prices Naples
Choose your departure port and date and get all current ferry schedules and prices for Naples!
Discounts & Offers Naples
Ferry Port Naples - How to get there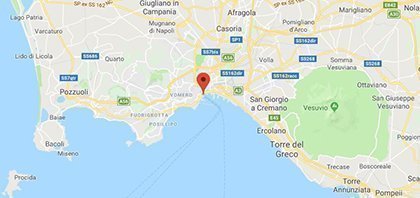 4, Calata Piliero, 801 33 Naples, Italy
Tel.: +39 081 228 3257
GPS: 40.841936, 14.259635
Popular Routes from & to Naples