Camping on Board advantages
All passenger Cars & Trailers
Ferry to Salerno
Passengers travelling by ferry to Salerno can visit the nearby historic towns of Pompeii, Positano and Paestum, as well as the city of Salerno itself!
Travelling to the Destination Salerno
Salerno is located on the Gulf of Salerno on the Tyrrhenian Sea in south-western Italy. In the early middle Ages it became the site of the first medical school in the world and in the 16th century a great center of learning, culture and the arts. Salerno remains an important cultural center in Campania and Italy to this day and its history is has been long and eventful.
Being located at the geographical center of a triangle with the corners in Pompeii, Paestum and Positano, the city is an attractive destination for tourists travelling to the destination Salerno. Due to its rich and varied culture visitors will find numerous points of interest in the city itself. Salerno is divided into three distinct zones: the medieval sector, the 19th century sector and the more densely populated post-war area. Before leaving with ferries from Salerno, tourists should visit the Lungomare Trieste (Trieste Seafront Promenade), which was created from the sea during the 1950s, has an extension of nearly five miles (8.0 km) and can be compared to the great promenades of the French Riviera.
The port of Salerno is the starting point for ferry routes Salerno to Tunisia, Sicily and Malta. They serve tourists to visit the Amalfi coast and explore the numerous historical sites of the region. Through Salerno ferry timetable, it is possible to plan and organize an unforgettable trip to Italy and to visit places like the Castello di Arechi ("Arechis' Castle"), a massive castle on a 300 m (984.25 ft) hill with a spectacular view of the city and the Gulf of Salerno.
Schedules & Prices Salerno
Choose your departure port and date and get all current ferry schedules and prices for Salerno!
Discounts & Offers Salerno
Ferry Port Salerno - How to get there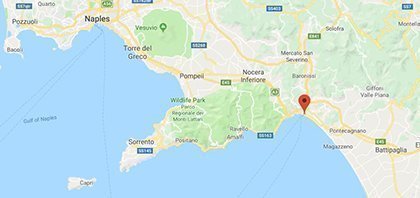 29, Via Roma, 841 21 Salerno, Italy
Tel.: +39 089 258 8111
GPS: 40.673551, 14.770734
Popular Routes from & to Salerno