Camping on Board advantages
All passenger Cars & Trailers
Ferry to Nador
Passengers travelling by ferry to Nador arrive at a coastal city and provincial capital in the northeastern Rif region of Morocco!
Travelling to the Destination Nador
Travelers might come directly from Spain, from Malaga. The mild Mediterranean climate and the beautiful beaches have turned this place into a growing tourist paradise. With its avenues, palm-lined boulevards and brand new marina, hotels, cafés, banks, shops and restaurants Nador constitutes an appealing destination for those who are looking for exotic holidays.
When travelling to the destination Nador one will arrive at Beni Enzar, on the edge of Nador, which is home to Nador Port, one of the most crucial fishing ports on the Mediterranean coast and with modern naval dockyards. Before leaving Morocco with the Ferry from Nador, tourists should definitely visit some of the cliff top cafes that can be found within a range of 60 km. They should try a cup of mint tea and soak in the breathtaking view of the sea.
By taking Ferry routes to Nador, visitors will arrive at a wonderful city that lies in the north-eastern part of Morocco on the Bhar Amezzyan lagoon. The 180,000 inhabitants of Nador are mainly dependent upon the fishery and agriculture industry but tourism is becoming more and more important. Through Nador ferry timetables tourist can find out how to get to Nador and maybe visit the village of Kariet Arkmane which has major freshwater and saline sites for the bird and wildlife enthusiasts. There they can admire the beauty and grace of the great flamingo amongst other creatures.
Schedules & Prices Nador
Choose your departure port and date and get all current ferry schedules and prices for Nador!
Discounts & Offers Nador
Ferry Port Nador - How to get there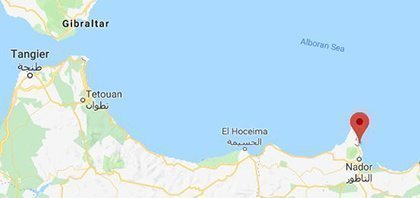 Nador, 620 50 Morocco
Tel.: +212 (0) 619 157 39
GPS: 35.266995, -2.928745
Popular Routes from & to Nador
Popular Routes from & to Nador