Camping on Board advantages
All passenger Cars & Trailers
Ferry to Porto Torres
Passengers travelling by ferry to Porto Torres arrive at a small town and busy ferry port in northern Sardinia, in the Province of Sassari!
Travelling to the Destination Porto Torres
Porto Torres is situated on the north-west coast about 25 kilometers (16 mi) east of the Gorditanian promontory (Capo del Falcone), and on the spacious bay of the Gulf of Asinara. Most passengers don't stay in Porto Torres, but head to other destinations on the island. Those who decide to spend some time in the city may find some interest in a couple of worthwhile sights, most notably the Basilica di San Gavino, one of Sardinia's most important Romanesque churches.
When travelling to the destination Porto Torres by ferry one arrives from Genoa, Marseille, Toulon, Barcelona, Chivitavecchia, Porto Vecchio and Propriano. Porto Torres was founded by the Romans as their main port on Sardinia's north coast. It remained one of the island's key ports until the Middle Ages and was capital of the Giudicato di Torres. One of the city's most important landmark and sight is the Basilica of San Gavino, which can be seen by passengers who arrive at the port. Built between 1030 and 1080, the basilica is an impressive and architecturally important structure. Before leaving with ferries from Porto Torres, tourists should explore the interior of the Basilica whose crypt holds several Roman sarcophagi.
With a selection of up to 24 sailings weekly, ferry routes Porto Torres connect Sardinia with France, Corsica, Italy and Spain. Although Porto Torres is a very interesting city able to capture the attention of its visitors, tourists will be tempted to embark on a ferry to Asinara – the main excursion in this area. Asinara has been a natural park. Activities such as fishing the sea bed being prohibited, today it is one of the richest in the world. Through Porto Torres ferry timetable, visitors can plan and organize their journey to Porto Torres and thus enjoy the fascination of the underwater world in Assinara.
Schedules & Prices Porto Torres
Choose your departure port and date and get all current ferry schedules and prices for Porto Torres!
Discounts & Offers Porto Torres
Ferry Port Porto Torres - How to get there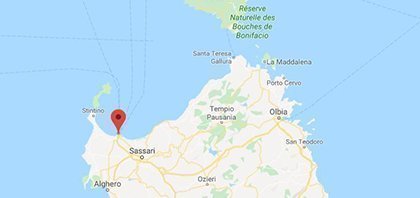 Imbarco Traghetti, 070 46 Porto Torres, Italy
Tel.: +39 078 920 4179
GPS: 40.838981, 8.394054
Popular Routes from & to Porto Torres