Camping on Board advantages
All passenger Cars & Trailers
Ferry to Pserimos
Passengers travelling by ferry to Pserimos arrive to one of the smallest islands of the Dodecanese island group, situated between Kos and Kalymnos!
Travelling to the Destination Pserimos
Pserimos is the ideal place for peaceful and private holidays. Due to the small size of the island no roads are available. Avlakia is the capital and only port of the island and everything from rooms to let to mini markets and cafes are gathered there.
When travelling to the destination Pserimos you can go to Vathi the most beautiful beach of the island resembling a pool with shallow and transparent waters. Others are Glistra, Korakia, Marathonda, Roussa and Trevathia. Make sure you are supplied with water and snacks since all of them are isolated and have none of the mentioned. We suggest you also to visit the isle of Platy a remarkable small island with one of the clearest waters of the Dodecanese. While there you can also visit 2 shipwrecks, ideal for those who love diving to do a little underwater exploration. Before leaving with a ferry from Pserimos buy a bag of capper a local product of the island.
The island of Pserimos is 15 square kilometers and has many low hills and small valleys with plenty of olive trees. It's inhabited by 100 people and their main source of income comes from fishing, tourism and livestock farming. Ferry Pserimos is available from the port of Kalymnos daily in the summer and twice a week in winter (the trip lasts 50 minutes). From Kos there are also several routes from Mastichari during the summer months.
Schedules & Prices Pserimos
Choose your departure port and date and get all current ferry schedules and prices for Pserimos!
Discounts & Offers Pserimos
Ferry Port Pserimos - How to get there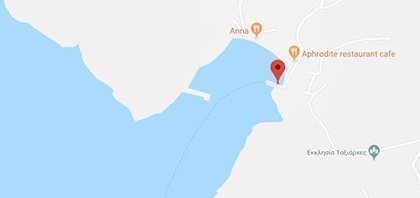 852 00 Pserimos, Greece
Tel.: +30 224 302 4444
GPS: 36.931837, 27.133660
Popular Routes from & to Pserimos