Camping on Board advantages
All passenger Cars & Trailers
Ferry to Termini Imerese
Passengers travelling by ferry to Termini Imerese in the northern coast of Sicily are enchanted by this postcard-like place!
Travelling to the Destination Termini Imerese
As its name reveals, Termini Imerese ("Hot Springs of Himera") still displays the remains of arched Roman aqueducts in the town, which is divided into two parts: Termini Bassa and Termini Alta.  Almost all of the town's historical attractions are located in Termini Alta, since that area comprises the town's old historic center.
When travelling to the destination Termini Imerese, passengers marvel at the picture-postcard image of that Sicilian seaside town. The view from Termini looking out over the sea to Palermo is likewise breathtaking. Most of Termini's sights are located within walking distance of one another. Before leaving with ferries from Termini Imerese a visit to Piazza Duomo with the Duomo, or Mother Church, dedicated to San Nicola di Bari (St. Nicholas of Bari), must not be left out.
Ferry routes Termini Imerese also serve travelers to visit the town as it is a popular thermal spa center. The Romans were the ones who discovered the therapeutic value of Termini Imerese's waters back in 252 BC. The town is also famous for its elaborate Carnival (Mardi Gras) festival, which is ranked along with Acireale's and Sciacca's Carnevales as one of the best in Sicily. Through ferry routes Termini Imerese tourists can find out when it is the best time to visit the town and its ancient sites like the Temple of Nike dedicated to the Goddess Athena.
Schedules & Prices Termini Imerese
Choose your departure port and date and get all current ferry schedules and prices for Termini Imerese!
Discounts & Offers Termini Imerese
Ferry Port Termini Imerese - How to get there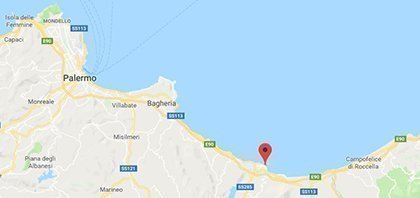 Lungomare Cristoforo Colombo, 900 18 Termini Imerese, Italy
Tel.: +39 091 814 1007
GPS: 37.986909, 13.703439
Popular Routes from & to Termini Imerese