Camping on Board advantages
All passenger Cars & Trailers
Ferry to Catania
Passengers travelling by ferry to Catania arrive at an ancient port city on Sicily's east coast that sits at the foot of Etna, an active volcano mountain!
Travelling to the Destination Catania
When travelling to the destination Catania, visitors arrive in the second largest city of Sicily after Palermo located on the east coast facing the Ionian Sea. Catania is one of Italy's biggest cities.
Although many catastrophic events took place over the years, as the two big earthquakes in 1169 and 1693 and several volcanic eruptions of the Mount Etna, the city did not lost any of its attractiveness. History, culture, architecture and gastronomy are omnipresent. The old baroque town is protected from UNESCO as an World Heritage Site.
The ferry schedules Catania include routes from and to Salerno in Italy.
Schedules & Prices Catania
Choose your departure port and date and get all current ferry schedules and prices for Catania!
Discounts & Offers Catania
Ferry Port Catania - How to get there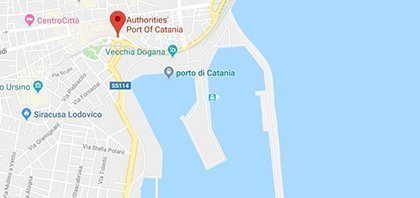 2, Via Cardinale Dusmet s.n., 95121 Catania, Italy
Tel.: +39 095 535 888
GPS: 37.501913, 15.089523
Popular Routes from & to Catania