Camping on Board advantages
All passenger Cars & Trailers
Ferry to Sicily
Passengers traveling by ferry to Sicily visit a beautiful island that used to be the land bridge between Europe and Africa!
Together with some surrounding islands, Sicily forms the autonomous region Sicily of the Italian Republic. Sicily's triangle shape is what has remained of a land bridge that used to connect Africa with Europe. Rivers, lakes, hills, mountains and great forests determine the island's appearance. The huge coastline measuring 1.152 km has a lot of beautiful beaches that please every tourist. Whether you are looking for relaxing beach holidays or educational trips, you will definitely find what you seek.
Passengers traveling to the destination Sicily reach Termini Imerese or Palermo, which is the cultural, economic and tourist capital of the island. From there, visitors can opt for places like Cantania or Syracuse in the further six provinces of Sicily. The Mediterranean climate of Sicily provides the ideal conditions to explore the ample traits of history on this island. You should start by visiting the volcano Etna, which is the highest and most active volcano in Europe and very popular with tourists. Visitors should visit one of the numerous Greek Temples or see the Arabic-Byzantine-Norman monuments which can be found all over the island. The biggest Opera in Italy and the third-largest in Europe, the "Teatro Massimo", is located in Sicily.
Ferry routes Sicily connect the Italian mainland with the island throughout the year.
Ferry Port Sicily - How to get there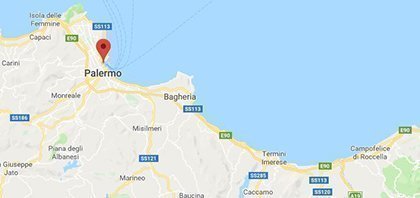 Molo Santa Lucia, 901 33 Palermo, Italy
Tel.: +39 091 627 7111
GPS: 38.128626, 13.362915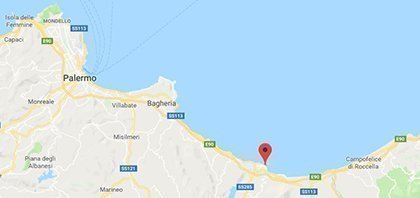 Lungomare Cristoforo Colombo, 900 18 Termini Imerese, Italy
Tel.: +39 091 814 1007
GPS: 37.986909, 13.703439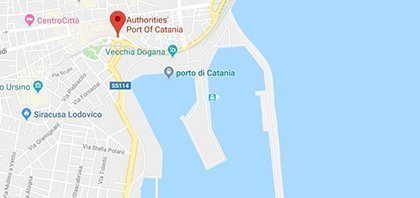 2, Via Cardinale Dusmet s.n., 95121 Catania, Italy
Tel.: +39 095 535 888
GPS: 37.501913, 15.089523
Popular Routes from & to Sicily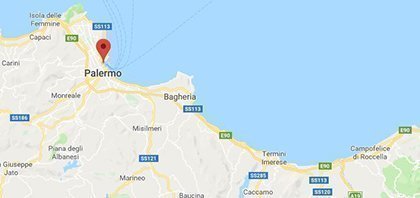 Molo Santa Lucia, 901 33 Palermo, Italy
Tel.: +39 091 627 7111
GPS: 38.128626, 13.362915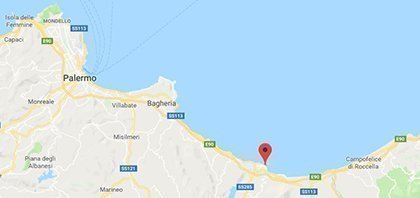 Lungomare Cristoforo Colombo, 900 18 Termini Imerese, Italy
Tel.: +39 091 814 1007
GPS: 37.986909, 13.703439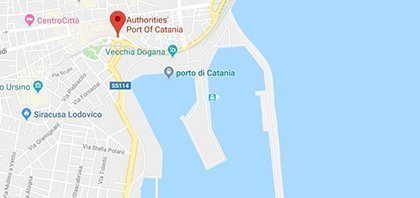 2, Via Cardinale Dusmet s.n., 95121 Catania, Italy
Tel.: +39 095 535 888
GPS: 37.501913, 15.089523
Popular Routes from & to Sicily