Camping on Board advantages
All passenger Cars & Trailers
Ferry to Turkey
Passengers travelling by ferry to Turkey experience the mysteries and beauties of the Orient!
Travelling to the Destination Turkey
Tourism is one of the most important cornerstones of the Turkish economy. With over 35 million tourists annually Turkey is ranked as the 10th most popular tourist destinations in the world. The most famous holiday resorts in Turkey are located on the southern coast between Antalaya and Cape Anamur and can be reached with ferry Turkey. Some of those resorts are for example the bathing and party resort Bodrum, Cappadocia and Fethiye. The warm climate and the diversity of landscapes make Turkey a popular holiday destination for domestic and international tourism both in the summer months and in winter.
When travelling to the destination Turkey, ferries sail from the ports of Rhodes, Kos, Chios and Samos. Debarkation takes place at the ports of Marmaris, Bodrum, Cesme and Kusadasi. Of course these ports are also the departure points for the ferries from Turkey to various destinations in Greece.
Among the largest countries in the world Turkey is ranked the 37th. The country spans an area of 783,562 square kilometres and has a population of 76,667,864 inhabitants with a density of 98 inhabitants per square kilometre. Turkey has a lot of islands. Some of them are particularly popular with tourists as for example Goekceada, Marmara, Adasi, Bozcaada, Uzunada, Alibey, Pasalimani and Avsar. Due to that fact Ferry routes Turkey are well developed both during the summer and during the winter. Ferries sail daily to the Turkish and to several Greek islands. For specific embarkation and disembarkation dates and hours, please go to the Turkey ferry timetable over isFerry's real-time booking engine.
Schedules & Prices Turkey
Choose your departure port and date and get all current ferry schedules and prices for Turkey!
Discounts & Offers Turkey
Ferry Port Turkey - How to get there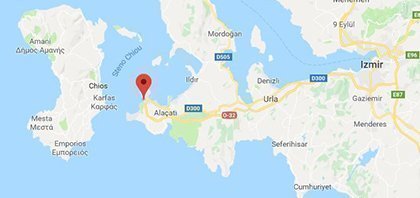 Musalla Mahallesi, 19, Atadağ Cd., 359 30 Çeşme / İzmir, Turkey
Tel.: +90 232 712 8749
GPS: 38.322292, 26.297226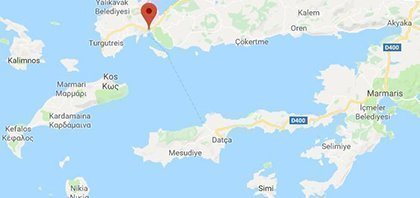 Karada Marina, 5, Neyzen Tevfik Cad, 484 00 Bodrum, Turkey
Tel.: +90 252 316 1860
GPS: 37.036293, 27.427064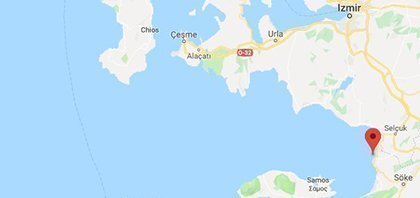 Camikebir Mahallesi, 094 00 Kuşadası / Aydın Province, Turkey
Tel.: +90 256 614 1581
GPS: 37.862565, 27.255315
Popular Routes from & to Turkey