Camping on Board advantages
All passenger Cars & Trailers
Ferry to Albania
Passengers travelling by ferry to Albania reach a small country in Southeast Europe which is experiencing growth as a tourist destination since 20 years!
Travelling to the Destination Albania
With a coast on the Adriatic Sea and one on the Ionian Sea, Albania has to offer many wide, sandy beaches, which attract every summer massively tourist from Albania, the neighbor countries, such as Montenegro, Kosovo, the Republic of Macedonia, and also from all over the world. Furthermore, the short distance (72 km) from Italy, especially from Bari to Durres, and the almost daily routes which connect the two countries, increases the touristic popularity and off course the economical emerge of Albania.
Passengers travelling to the destination Albania experience a country which offers a notable number of unique attractions, as ancient mountains with spectacular formations, archeological sites and many small traditional villages which seem unaffected from the passing of time. The overwhelming mountain scenery as well as the beaches for massive tourism are only a few things tourists can explore before leaving with the ferries from Albania. The capital of the country, Tirana, is an economical thriving city with its service sector dominating all markets. Consequently, in the city with a population of almost 800.000 many opportunities for amusement and all kinds of entertainment are on the menu.
The main port of Albania is the port of Durres. Ferry routes Albania are operated from Durres, Vlora and Saranda.
Schedules & Prices Albania
Choose your departure port and date and get all current ferry schedules and prices for Albania!
Discounts & Offers Albania
Ferry Port Albania - How to get there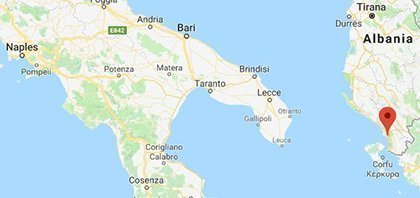 Sarandë, Albania
Tel.: +355 85 222 235
GPS: 39.871529, 20.003385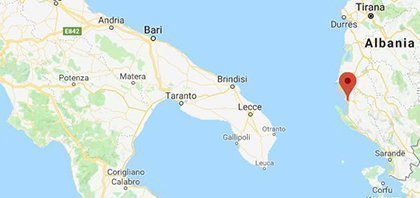 Vlorë, Albania
Tel.: +355 33 409 700
GPS: 40.452305, 19.483587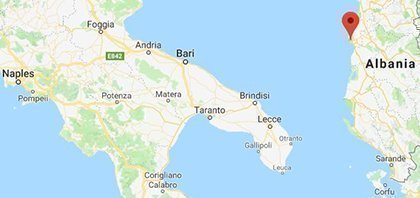 1, Rruga Tregtare Lagjja, Durrës, Albania
Tel.: +355 52 223 115
GPS: 41.316756, 19.454555
Popular Routes from & to Albania