Camping on Board advantages
All passenger Cars & Trailers
Ferry to Dalaman
Passengers traveling by ferry to Dalaman, a seaside resort on the southwestern coast of Turkey, have to reach the port of Fethiye or Marmaris in Turkey!
It's a region with many popular destinations such as Marmaris, Icmeler, Fethiye, Hisaronu, Calis Beach, and Dalyan. Dalaman is the perfect place for family vacations. Calis Beach has plenty of activities to offer to the traveller including water sports such as windsurfing and kite surfing. One can also visit the waterparks at Marmaris and Olu Deniz. Dalaman is also the home of 2 Unesco World Heritage Sites, Kaunos and Pamukkale. Both are of unique interest and are worth visiting.
Tourists traveling to the destination Dalaman reach the perfect destination for romantic holidays as well. Couples can visit its numerous beaches most of them awarded with Blue Flags. The most stunning though is the famous Blue Lagoon beach in Olu Deniz. Another beach worth visiting is Iztuzu Beach also known as Turtle Beach home of the endangered Caretta Caretta turtle. Don't forget to take a mud bath and visit the thermal springs at Dalyan before leaving with a ferry from Dalaman. Fethiye and Marmaris have a lively nightlife with bars and night clubs where one can enjoy a drink or cocktail. Restaurants and traditional taverns also offer food for all tastes including traditional Turkish plates such as kebaps and lahmacun.
Ferry Dalaman can be reached by plane and serves as a gateway for tourists visiting that part of Turkey. From there one can reach Marmaris and Fethiye that connect Turkey with the port of Rhodes offering daily departures.
Ferry Port Dalaman - How to get there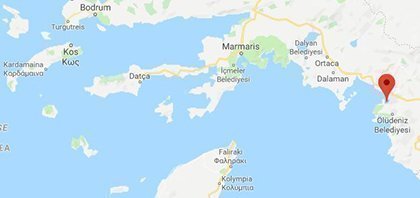 Fethiye Belediye Baskanligi, Fethiye / Mugla, Turkey
Tel.: +90 252 614 1187
GPS: 36.621956, 29.105439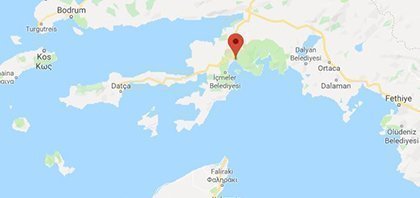 Gunnucek Yolu Marmaris, 487 00 Marmaris, Turkey
Tel.: +90 252 412 0303
GPS: 36.849185, 28.281598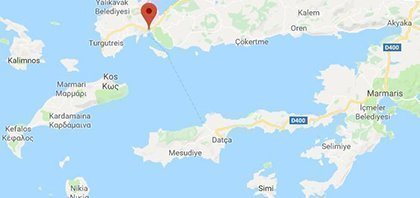 Karada Marina, 5, Neyzen Tevfik Cad, 484 00 Bodrum, Turkey
Tel.: +90 252 316 1860
GPS: 37.036293, 27.427064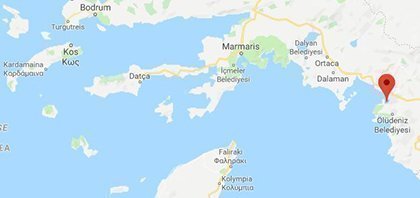 Fethiye Belediye Baskanligi, Fethiye / Mugla, Turkey
Tel.: +90 252 614 1187
GPS: 36.621956, 29.105439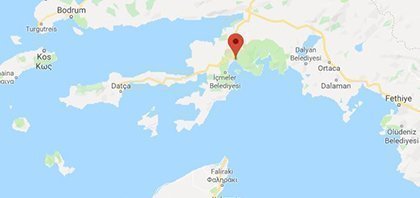 Gunnucek Yolu Marmaris, 487 00 Marmaris, Turkey
Tel.: +90 252 412 0303
GPS: 36.849185, 28.281598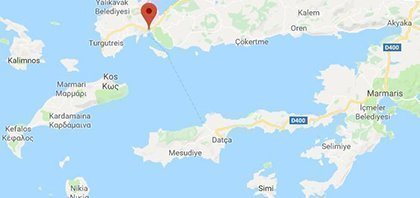 Karada Marina, 5, Neyzen Tevfik Cad, 484 00 Bodrum, Turkey
Tel.: +90 252 316 1860
GPS: 37.036293, 27.427064
Popular Routes from & to Dalaman