Camping on Board advantages
All passenger Cars & Trailers
Ferry to Karpathos
Passengers travelling by ferry to Karpathos approach the second largest island of the Dodecanese in the Karpathian Pelagos between Crete and Rhodes!
Travelling to the Destination Karpathos
It's an island with very strong traditions that the inhabitants maintain until today. Pigadia is the capital of the island where the port is also situated and the most organized area of the islands. Its name comes from the Greek word "wells", due to the fact that many of them existed there in older times. Most of the buildings and houses of the village are newly built by the American aliens who return every summer to spend their holidays there. Modern comforts and tradition are well combined in every corner of Pigadia.
When travelling to the destination Karpathos make sure to visit the village of Olympos. It's a really special experience. The village is built in a mountainous and remote location. Due to its geographical position and its isolation from the rest of the island's villages, the inhabitants of Olympus kept the village's physiognomy as well as their traditions. Its main characteristic is that even today most of the residents are dressed in their local costumes and speak their local dialect. The village is a lively folk museum. Karpathos also has many beautiful beaches to offer .Take a dive in Kyra Panagias beach what's considered to be one of the most beautiful beaches of Greece due to its exotic waters and reach sand. Before leaving with the ferries from Karpathos make sure you have visited the islet of Saria situated in the northern edge of Karpathos. The 2 islands were believed to be one in ancient times but a strong earthquake separated them.
Ferries Karpathos departs frequently from the port of Piraeus and the trip takes about 15 hours. Karpathos is also connected with the islands of Anafi, Chalki, Heraklion (Crete), Karpathos (Diafani), Kasos, Milos, Rhodes, Santorini and Sitia.
Schedules & Prices Karpathos
Choose your departure port and date and get all current ferry schedules and prices for Karpathos!
Discounts & Offers Karpathos
Ferry Port Karpathos - How to get there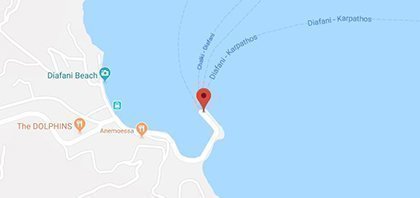 Diafani Port
857 00 Karpathos, Greece
Tel.: +30 224 502 2227
GPS: 35.755512, 27.213733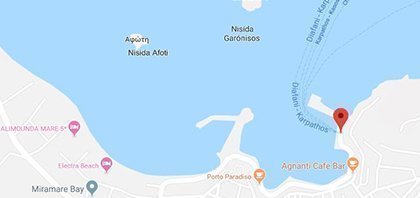 Pigadia Port
857 00 Karpathos, Greece
Tel.: +30 224 502 2227
GPS: 35.509602, 27.215431
Popular Routes from & to Karpathos