Camping on Board advantages
All passenger Cars & Trailers
Ferry to Kefalonia
Passengers traveling by ferry to Kefalonia arrive at the biggest island of the Ionian Sea in Greece, in a "world full of paradoxes"!
Even from a distance the size of Kefalonia is noticeable by passengers approaching with ferry Kefalonia. It is the largest of the Ionian Islands and is situated almost in the center of the Ionian Sea. The highest mountain of the island group, Mount Ainos with an elevation of 1628 m, is also located on Kefalonia Island. It is completely covered by unique fir trees.
Passengers traveling to the destination Kefalonia find a "world of paradoxes". Peculiar geological phenomena have been the source of tribal knowledge. One of those paradoxes takes place in Katavothres near Argostoli. Tons of seawater rush in through some cracks in the rocks on the shore and vanish underground. This has been going on for ages. Those who leave the island by ferry from Kefalonia or might want to visit further Greek Islands, stay with the memories of rich cultural experience. Kefalonia has a lot to offer regarding culture. Regarding music and literature, Kefalonia has to show a rich cultural heritage.
Kefalonia covers an area of about 781 square kilometers and its coastline comprises 254 km. Approximately 27 000 people live on the island. Ferry routes Kefalonia are well developed and are all included in isFerry's online Kefalonia ferry timetable. The island's distance to Patras is 53 nautical miles. Ferries from Patras approach Argostoli, Poros, Scala, and Sami on Kefalonia. North of Kefalonia lies the island Ithaca, whereas Zakynthos is in the south. Lefkas too is easily accessible from Kefalonia. Though there are connections available only during the summertime. Routes to Kyllini on the peninsula Peleponnese, to Poros and Astakos (close to Mesolongi), are also executed (not available online).
Ferry Port Kefalonia - How to get there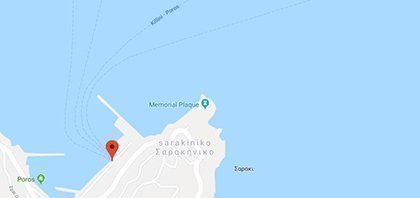 Poros Port
280 82 Kefalonia, Greece
Tel.: +30 267 102 2224
GPS: 38.147446, 20.782942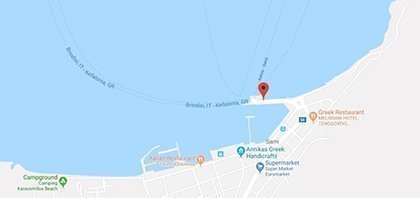 Sami Port
280 80 Kefalonia, Greece
Tel.: +30 267 402 2031
GPS: 38.254205, 20.648139
Popular Routes from & to Kefalonia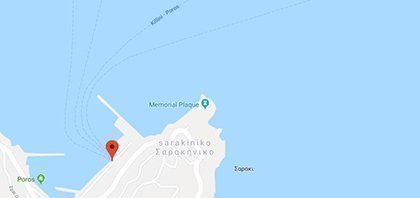 Poros Port
280 82 Kefalonia, Greece
Tel.: +30 267 102 2224
GPS: 38.147446, 20.782942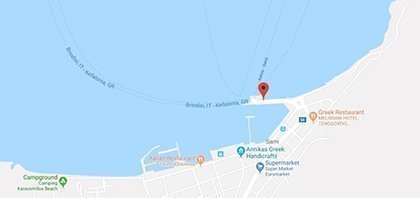 Sami Port
280 80 Kefalonia, Greece
Tel.: +30 267 402 2031
GPS: 38.254205, 20.648139
Popular Routes from & to Kefalonia