Camping on Board advantages
All passenger Cars & Trailers
Ferry to Durres
Passengers travelling by ferry to Durres reach the second largest city of Albania!
Traveling to the Destination of Durres
Historically also known as Dyrrachium or Durazzo, Durres is one of the oldest and economically most important cities of Albania. Only 33 km in distance from Tirana, the capital of Albania, Durres is also known as the Albania's main port. The port of Durres is located near the Adriatic Sea and not far away from the Italian port cities Bari and Brindisi. Roads and railways which pass through the city connect Durres with the rest of Albania.
Passengers travelling to the destination Durres see between ancient fragments and modern buildings a city with a big history. But tourists come also to Durres in order to get to the many beaches of Durres or swimming and relaxing. Passengers leaving with ferries from Durres should have seen the many touristic sights the city has to offer, as the main library, the cultural center, various theaters or the philharmonic orchestra. Several museums are also part of the cultural heritage. Last but not least, the Durres castle with the largest amphitheater in the Balkans is also worth seeing it.
The total population of Durres is approx. 170.000 in an area of ca. 300 qkm. The ferry routes Durres are many in number with the most important among them the one which connect Albania with Italy. Please check the Durres ferry timetable through the booking engine of isFerry in order to find all possible routes and availabilities.
Schedules & Prices Durres
Choose your departure port and date and get all current ferry schedules and prices for Durres!
Discounts & Offers Durres
Ferry Port Durres - How to get there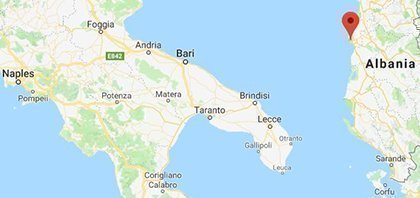 1, Rruga Tregtare Lagjja, Durrës, Albania
Tel.: +355 52 223 115
GPS: 41.316756, 19.454555
Popular Routes from & to Durres