Camping on Board advantages
All passenger Cars & Trailers
Ferry to Greece
Passengers travelling by ferry to Greece discover a lot in ancient European culture, island variety and traditional local delicatessen!
Travelling to the Destination Greece
Tourism is the most important pillar of Greek economy. With over 15 million tourists yearly, Greece is ranked as the 20th best and most visited holiday destination in the world. The most popular holiday resorts are among others the Ionian Islands, Mykonos, Santorini, Rhodes, Paros and Crete. The mild climate of Greece as well as varied landscapes formed by high mountains, extensive plains and golden sandy beaches make Greece a popular destination with tourists from abroad as well as with the Greeks themselves. Greek mentality of course plays a major role, especially that ethereal mentality featured by the islanders.
Ferries from Italy and Turkey execute routes to Greece regularly. Passengers travelling to the destination Greece set off from the Italian ports of Trieste, Venice, Ancona, Bari and Brindisi to Corfu, Igoumenitsa and Patras. Passengers from Turkey can take the ferry from the ports of Cesme, Bodrum, Marmaris, Fethiye and Kusadasi. Debarkation take place in Rhodes, Kos, Chios and Samos respectively.
More than 2500 islands are located in the Greek seas (Cretan Sea, Ionian Sea and Aegean Sea), 156 of them are inhabited. That means that the Greek ferry timetables and schedules are well developed and link the islands to the mainland in the winter as well as in the summer period.
Schedules & Prices Greece
Choose your departure port and date and get all current ferry schedules and prices for Greece!
Discounts & Offers Greece
Ferry Port Greece - How to get there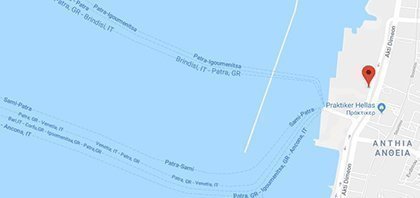 25, Akti Dimeon, 263 33 Patras, Greece
Tel.: +30 261 036 5135
GPS: 38.227508, 21.722337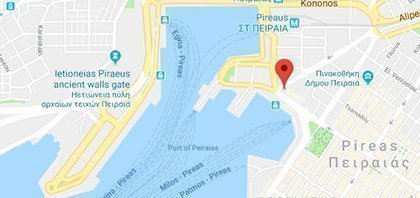 185 45 Piraeus, Greece
Tel.: +30 210 455 0100
GPS: 37.945465, 23.642767
Popular Routes from & to Greece