Camping on Board advantages
All passenger Cars & Trailers
Ferry to Hydra
Passengers travelling by ferry to Hydra meet a small, picturesque and completely car free Greek island in the Saronic Golf!
Travelling to the Destination Hydra
Together with the islands Salamis, Aegina, Angistri, Methana (peninsula), Poros, Spetses and Dokos it forms the Saronic Island Group. Hydra is located between Poros and Spetses.
Passengers travelling to the destination Hydra arrive in a very popular Greek island which is not only well known to foreign tourists but also to the Greek ones, who will go to the island on the weekends in order to rest a little bit from the fast and noisy life of Athens. And it is possible! On Hydra no cars are allowed. The only ways to move around are horses and donkeys. Also prohibited are discos, big hotel installations, swimming pools, tennis quarts and antennas on house walls in order to avoid mass tourism and also the jet-set community. The real estate prices are very high. Visitors will surely notice the big amount of cats the island has and feel the eccentric and artistic flair which the island tries to preserve.
Ferry routes Hydra connect the island with the most of the other islands of the Saronic Golf, as for example Spetses, Poros and Aegina. From Athens ferries depart from Piraeus.
Schedules & Prices Hydra
Choose your departure port and date and get all current ferry schedules and prices for Hydra!
Discounts & Offers Hydra
Ferry Port Hydra - How to get there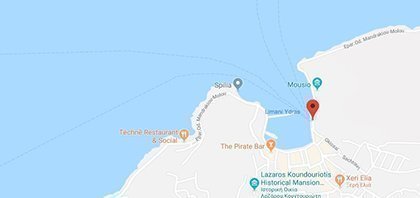 180 40 Hydra, Greece
Tel.: +30 229 805 2279
GPS: 37.350778, 23.466849
Popular Routes from & to Hydra