Camping on Board advantages
All passenger Cars & Trailers
Ferry to Morocco
Passengers traveling by ferry to Morocco can visit Casablanca, the most developed tourist market!
Geographically, Morocco is characterized by rugged mountainous interior and large portions of desert. Together with Spain and France, it is the only country to have both Atlantic and Mediterranean coastlines. This North African country with a population of over 33.8 million features 5 different types of climate from the Mediterranean to Semi-arid. The coastal regions are more popular with tourists since they offer excellent destinations for the summer holidays.
Ferry to Morocco might sail to Casablanca which is the major cruise port in Morocco and has the best-developed tourist market. Marrakech in central Morocco is a popular tourist destination, too, but is more popular among tourists interested in getting a taste of Morocco's history and culture and looking for one- and two-day excursions. Being close to Europe Morocco attracts visitors to its beaches. Its proximity to Spain attracts tourists from southern Spain's coastal areas to take one- to three-day trips to Morocco. Before they leave with ferries from Morocco, visitors will have experienced exotic, yet safe holidays in an African country.
Ferry routes Morocco include daily crossings from Spain, Gibraltar, France and Italy. There are numerous destination ports to choose from. In recent years more and more tourists are heading to Morocco seeking activity and adventure tourism in the Atlas and Rif Mountains. These locations have excellent walking and trekking opportunities from late March to mid-November. Whether looking for beach holidays, seeking historical knowledge or wanting to explore the mountains, through Morocco ferry timetable tourists can plan their visit to that promising country in advance and have a once in a lifetime experience.
Ferry Port Morocco - How to get there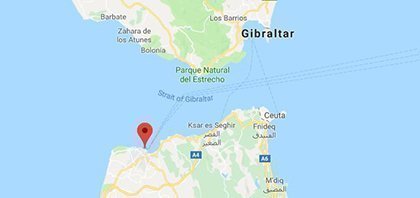 50, Av. Mohammed Tazi, Marchane, 900 00 Tangier, Morocco
Tel.: +212 (0) 539 332 332
GPS: 35.788731, -5.807157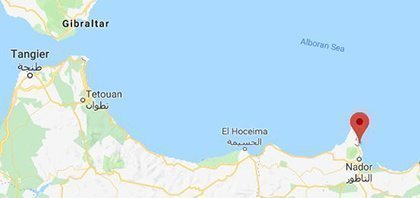 Nador, 620 50 Morocco
Tel.: +212 (0) 619 157 39
GPS: 35.266995, -2.928745
Popular Routes from & to Morocco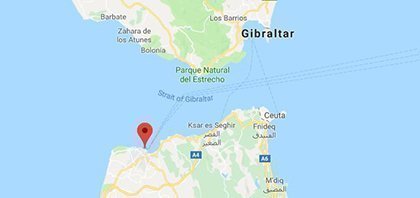 50, Av. Mohammed Tazi, Marchane, 900 00 Tangier, Morocco
Tel.: +212 (0) 539 332 332
GPS: 35.788731, -5.807157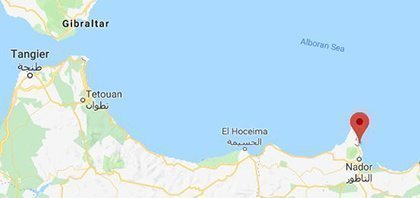 Nador, 620 50 Morocco
Tel.: +212 (0) 619 157 39
GPS: 35.266995, -2.928745
Popular Routes from & to Morocco