Camping on Board advantages
All passenger Cars & Trailers
Ferry from Greece to Italy
Opt between different shipping companies for your ferry from Greece to Italy. Ferries from Greece to Italy offer a wide range of connections for visiting the Italian mainland. Routes, maps and pictures of Greece to Italy ferry can be called up and viewed here. Furthermore, isferry.com provides information on the point of departure and place of arrival of the ferries Greece to Italy. Historically important dates on the locations and their ports, sites worth visiting, infrastructure, ferry connections and more of the car ferry Greece to Italy can be viewed here.
How to get from Greece to Italy
Numerous Greek shipping companies put at the passengers' disposal a boat from Greece to Italy. All boats from Greece to Italy run by Greek shipping companies can be compared on the web pages of isferry.com. The selected boat Greece to Italy can be checked on its availability in real time through the booking engine of isferry.com. Experience the island crossing either with a conventional or an in cruise style ferry Greece to Italy. For all current ferry connections from Greece to Italy, which are constantly available to you, please check the ferry timetables Greece-Italy and ferry schedules Greece-Italy through our booking engine.
Ferry Greece to Italy
How to get from Greece to Italy with conventional ferries, details of scheduled departures, updated prices and how to reach the ports!
Conventional Ferry from Greece to Italy
There is one basic ferry type for the route from Greece to Italy: Conventional (regular car ferries).
Regular car ferries take more travel time from Greece to Italy but are definitely the most popular and cheapest ones! Especially on day trips, normal ferries are a relaxing way to travel between Greece and Italy, with all the fantastic sea views and the sea breeze someone can enjoy from the decks!
Check out all Ferry Types and their overall characteristics!
Schedules & Prices Greece to Italy
Choose your departure date and get all current ferry schedules and prices from Greece to Italy!
Discounts & Offers Greece to Italy
Ferry Ports Greece & Italy - How to get there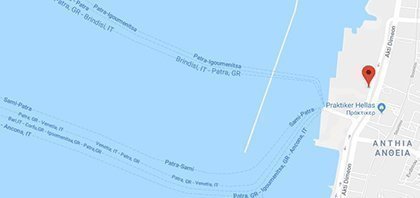 25, Akti Dimeon, 263 33 Patras, Greece
Tel.: +30 261 036 5135
GPS: 38.227508, 21.722337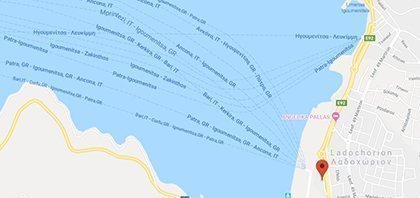 Central Passenger Terminal 2, New Port of Igoumenitsa
461 00 Igoumenitsa, Greece
Tel.: +30 266 509 9300
GPS: 39.488500, 20.259654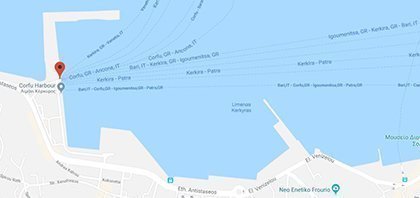 New Passenger Port
24, Ethnikis Antistaseos, 491 00 Corfu, Greece
Tel.: +30 266 104 5551
GPS: 39.630243, 19.901697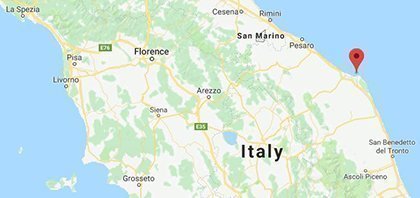 Molo Santa Maria, 601 21 Ancona, Italy
Tel.: +39 071 207 891
GPS: 43.620857, 13.508856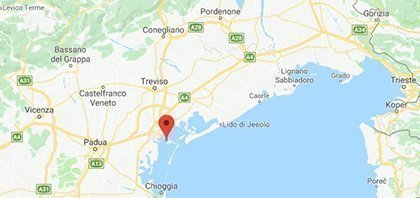 13, Fabbricato, Santa Marta, 301 35 Venice, Italy
Tel.: +39 041 533 4111
GPS: 45.431436, 12.312477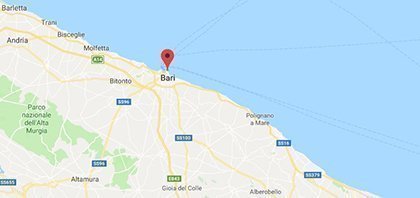 1, Piazzale Cristoforo Colombo, 70122 Bari, Italy
Tel.: +39 080 578 8511
GPS: 41.133041, 16.870501
Popular Routes from & to Greece & Italy