Camping on Board advantages
All passenger Cars & Trailers
Ferry to Inousses
Passengers travelling by ferry to Inousses reach a cluster of 9 small islands which offer a quiet place to retreat and spend relaxing days!
Travelling to the Destination Inousses
From all nine only Inousa is inhabited. It's believed that the name Inousa comes from the word 'oinos' (wine) due to the fact that in ancient times the island was best known for its fine wine. The settlement of Inousa is the only village in the whole island and its main port. Traditional stone houses with colorful painted doors and red tile roofs give a special character to the island. The main occupation of the residents is fishing, seafaring and goat-herding. 
If you seek for a quiet retreat we suggest you to travel to the destination Inousses. Most of the beaches on the island are sandy with exception just a couple with pebbles where you can find small coves to swim. Inousses is also well known for its delicious sea food and the honey which is collected from the islands. Since its only 18km long it's ideal to be discovered by foot for those who love walking. Before taking a ferry back from Inousses make sure you have visited the other 8 deserted isles all of unique beauty.
The island is populated by approximately 800 residents who all share a tremendous love for their island. Ferry routes Inousses is made from the port of Piraeus or the islands of Lesvos, Psara and Chios. Please check the Inousses ferry timetable for detailed information about ferry routes to and from Inousses through isFerry's real-time booking engine.
Schedules & Prices Inousses
Choose your departure port and date and get all current ferry schedules and prices for Inousses!
Discounts & Offers Inousses
Ferry Port Inousses - How to get there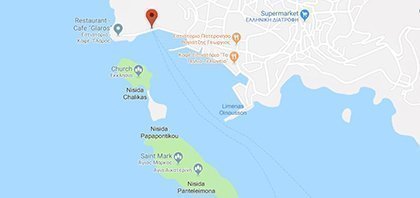 Egnousa, 821 01 Inousses, Greece
Tel.: +30 227 105 5394
GPS: 38.515036, 26.215490
Popular Routes from & to Inousses