Camping on Board advantages
All passenger Cars & Trailers
Ferry to Samos
Passengers traveling by ferry to Samos soon notice the existence of voluminous and dense forests on the island!
It is one of the most fertile islands in the Aegean Sea with planes, cypresses, poplars and fruit trees covering the northern part of the island. The dryer south of the island features mainly pine forests and olive trees. A lot of splendid white beaches, small fishing ports and picturesque villages can be found here. The combination of mild climate prevailing all year round and lots of landmarks turns Samos into a popular holiday destination for tourists from all over the world.
Tourists traveling to the destination Samos get the chance to visit a lot of archaeological sights. The Pythagoras square with the huge statue of a marble lion standing in the center, the archaeological museum displaying the colossal Kouros of Samos, the Parliament building, the courthouse, the memorial for the fallen, the city garden, an art gallery and the Byzantine Museum of the Church can be visited in the town Vathy. Visitors should also have seen some other places in Samos: The chapel of Ai Giannakis and the museum for wine are located in Ano Vathy, the monastery of Zoodochos Pigi of Kotsika can be found on the peninsula Kotsika and the monastery Agia Zoni.
Ferry routes Samos are very well developed. The island is approachable from Piraeus, Kavala, Ikaria, the Dodecanes and from many other islands. There is also a ferry connection to Turkey.
Ferry Port Samos - How to get there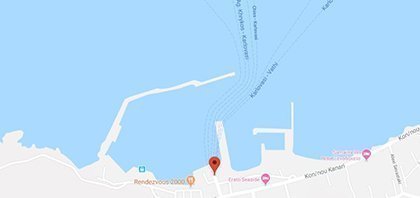 Karlovasi Port
832 00 Karlovasi, Samos, Greece
Tel.: +30 227 302 7318
GPS: 37.794843, 26.683518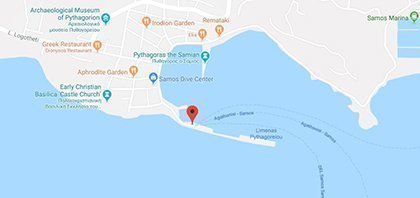 Pythagorio Port
831 03 Pythagorio, Samos, Greece
Tel.: +30 227 302 7318
GPS: 37.687504, 26.944320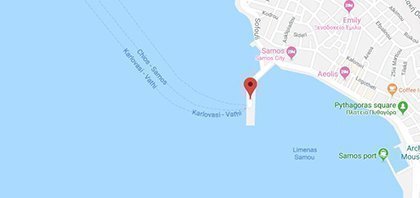 Vathi Port
831 00 Vathi, Samos, Greece
Tel.: +30 227 302 7318
GPS: 37.756411, 26.970287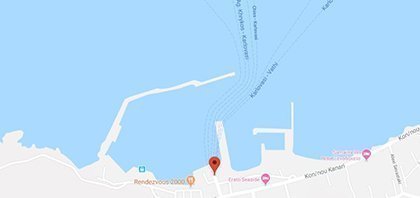 Karlovasi Port
832 00 Karlovasi, Samos, Greece
Tel.: +30 227 302 7318
GPS: 37.794843, 26.683518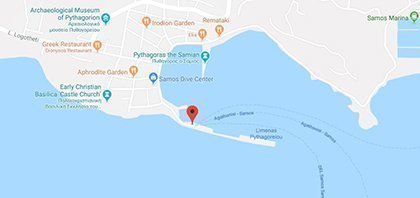 Pythagorio Port
831 03 Pythagorio, Samos, Greece
Tel.: +30 227 302 7318
GPS: 37.687504, 26.944320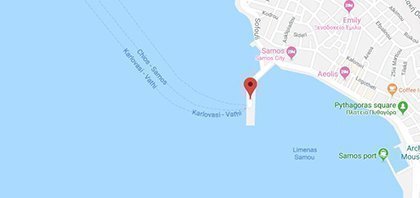 Vathi Port
831 00 Vathi, Samos, Greece
Tel.: +30 227 302 7318
GPS: 37.756411, 26.970287
Popular Routes from & to Samos