Camping on Board advantages
All passenger Cars & Trailers
Ferry to Ionian Islands
Passengers traveling by ferry to the Ionian Islands are impressed by the diversity between the untouched nature and the cosmopolitan feel these islands offer!
When traveling to the Ionian Islands, or Eptanisa as the Greeks call them (seven islands), visitors who are keen with the Aegean island scenery would expect to see a more or less same as the one in the Ionian Sea. Definitely not! The Ionian Islands differ in nature and architecture. The almost tropical dense flora blends with the picturesque mountain villages and small port towns.
It is said, that in order to explore the Ionian Islands one should do it by boat. And it is true, many gulfs and enclosed bays which are not accessible by car or foot wait to be discovered every year by tourists all over the world. The most popular islands of the Ionian Sea are Corfu, Kefalonia, Zakynthos, Lefkada, and Ithaca. Further islands are Paxi and Kythira.
Ferry routes to the Ionian Islands from Patras and Kyllini are well developed and executed all year round. There are also ferry schedules to the Ionian Islands available from Bari and Brindisi in Italy.
Ferry Port Ionian Islands - How to get there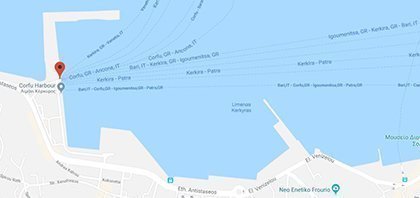 New Passenger Port
24, Ethnikis Antistaseos, 491 00 Corfu, Greece
Tel.: +30 266 104 5551
GPS: 39.630243, 19.901697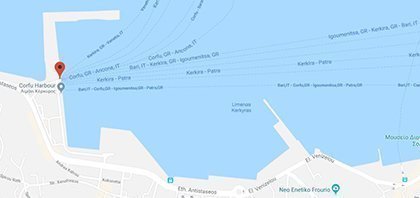 New Passenger Port
24, Ethnikis Antistaseos, 491 00 Corfu, Greece
Tel.: +30 266 104 5551
GPS: 39.630243, 19.901697
Popular Routes from & to Ionian Islands