Camping on Board advantages
All passenger Cars & Trailers
Ferry to Cyclades
Passengers traveling by ferry to the Cyclades are overwhelmed by the typical Cycladic architecture and its surrounding beauties!
Their position is an extension of Euboea Island and Cape Sounion. For that reason, they are divided into East- and West Cyclades. Together they constitute the prefecture of the Cyclades with Ermoupoli on Syros Island being the capital city. The name "Cyclades" is derived from Old Greek and refers to the round shape of their formation with Delos Island lying in the center. All other islands that are outside that circle were named the Sporades.
Tourists traveling to the Cyclades Islands have the chance to meet the wonderful Cycladic architecture that determines the design of the buildings on those islands. It resembles a stroke of a brush throughout the area and making the islands look very much alike. On the other hand, every island of the group displays its own beauty which inspires tourists to visit more than one island. Mykonos for instance is known for the golden sandy beaches and numerous clubs. Delos is an island rich in cultural artifacts dating back to the Bronze Age. Andros is thought of as the island of artists. Before their departure with ferries from the Cyclades, visitors should decide on which island is most suitable for them.
Here is the complete list of the Cyclades islands to and from which ferries depart:
01 Naxos
02 Andros
03 Paros
04 Tinos
05 Milos
06 Kea
07 Amorgos
08 Ios
09 Kythnos
10 Mykonos
11 Syros
12 Santorini
13 Serifos
14 Sifnos
15 Sikinos
16 Anafi
17 Kimolos
18 Antiparos
19 Folegandros
20 Iraklia*
21 Donousa*
22 Schinoussa*
23 Koufonisi*
24 Delos
The islands marked with an asterisk (*) belong to the "Little Cyclades" archipelago, which is also very popular among tourists and is located between the Cyclades islands of Amorgos and Naxos.
The Cyclades Islands covers an area of 2572 square kilometers. Approximately 109.000 people live in the prefecture of the Cyclades. The population density is 42,75 inhabitants per square kilometer. Cyclades ferry routes are very well developed and all included in the Cyclades ferry timetable, which can be checked through isFerry's online booking engine. During summertime in particular ferries and speed boats sail 24/7 from Piraeus and Rafina to the Cyclades.
Ferry Port Cyclades Islands - How to get there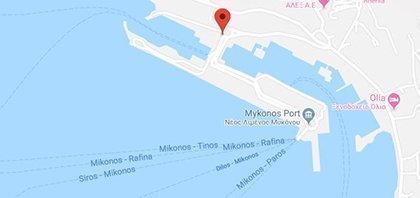 New Port
Tourlos, 846 00 Mykonos, Greece
Tel.: +30 228 902 8933
GPS: 37.466132, 25.322824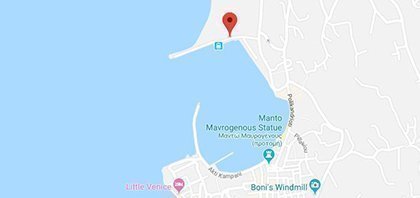 Old Port
Mykonos Town, 846 00 Mykonos, Greece
Tel.: +30 228 902 8933
GPS: 37.451178, 25.327796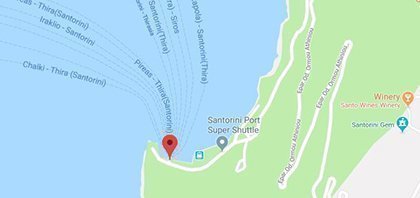 Athinios Port
847 00 Santorini, Greece
Tel.: +30 228 602 2239
GPS: 36.386121, 25.428430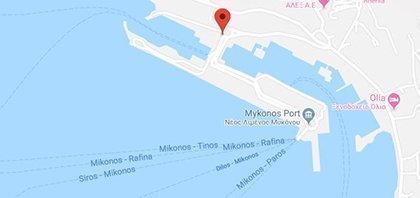 New Port
Tourlos, 846 00 Mykonos, Greece
Tel.: +30 228 902 8933
GPS: 37.466132, 25.322824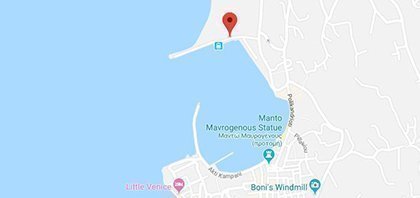 Old Port
Mykonos Town, 846 00 Mykonos, Greece
Tel.: +30 228 902 8933
GPS: 37.451178, 25.327796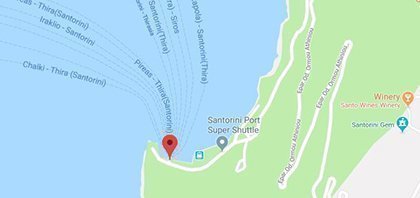 Athinios Port
847 00 Santorini, Greece
Tel.: +30 228 602 2239
GPS: 36.386121, 25.428430
Popular Routes from & to Cyclades Islands