Camping on Board advantages
All passenger Cars & Trailers
Ferry to Athens
Passengers traveling by ferry to Athens reach a modern and cosmopolitan city derived from the former cradle of Western civilization!
According to myths, Athena, the goddess of wisdom and practical reason, offered the city an olive tree, a symbol of goodwill and fair competition or sportsmanship. After doing so, she became the patron goddess of Athens and the city was named after her. Myth, history and modern age converge in the capital city of Greece. European democracy, Olympic Games, art, politics, the formation of script, philosophy and a lot more were born here.
Those who travel by ferry to the Destination Athens are confronted with the origins of European Culture. This culture achieves its symbolic expression through Athens' famous landmark – the Acropolis. A visit to the monument and former dwelling of the gods is compulsory for every tourist in Athens. In addition, it is advisable to visit the Archaeological National Museum, the Byzantine Museum, Kerameikos and the Dionysos Theatre. Apart from many ancient sites, there are a lot of shopping facilities near Sintagma and Omonia Square. Tourists who love shopping will be pleasantly surprised by the product range. Like every metropolitan city, Athens too hosts famous designers, trendy brand names and accessories shops.
Taking a break after having experienced so much antiquity and modernity would be a good idea. The nearby islands of Hydra, Poros and Aegina are an excellent choice for those who want to relax a bit and start their holidays gently. Of course, it is possible to visit other islands too from Athens. Ferry routes Athens (from Piraeus, Rafina and Lavrio) to the Greek Islands are well developed and ample.
Schedules & Prices Athens
Choose your departure port and date and get all current ferry schedules and prices for Athens!
Discounts & Offers Athens
Ferry Port Athens - How to get there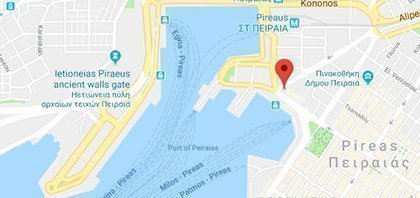 185 45 Piraeus, Greece
Tel.: +30 210 455 0100
GPS: 37.945465, 23.642767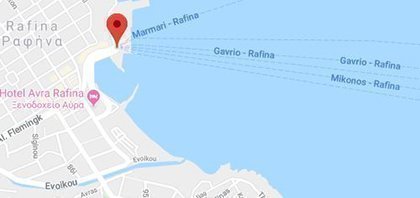 10, Akti Andrea Papandreou, 190 09 Rafina, Greece
Tel.: +30 229 402 2840
GPS: 38.022754, 24.010269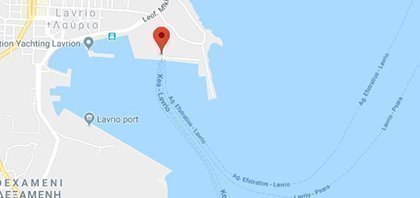 Akti Papandreou Andrea, 195 00 Lavrio, Greece
Tel.: +30 229 202 2089
GPS: 37.712269, 24.063189
Popular Routes from & to Athens