Camping on Board advantages
All passenger Cars & Trailers
Ferry to Dodecanese Islands
Passengers traveling by ferry to the Dodecanese Islands are heading to one of the most beautiful parts of Greece, the sunniest as they say!
The island complex of Dodecanese, literally "twelve islands", actually consists of 15 larger islands, most of which are well known and popular with international tourists, and 150 smaller ones. They are located in the southeastern Aegean Sea off the coast of Turkey. The capital and historically important island are Rhodes, also called the island of the Knights, which is also the largest and forms a separate municipality within the regional unit of Rhodes.
Due to their popularity, the ferries to the Dodecanese are many! Especially in the summer period, daily crossings to Agathonisi, Astypalea, Chalki, Kalymnos, Karpathos, Kasos, Kastelorizo, Kos, Lipsi, Leros, Nisyros, Patmos, Pserimos, Rhodes, Symi and Tilos are offered by numerous shipping companies, transferring millions of tourists every year. Most of them are interested in combining educational holidays, with a magnificent environment. Important archaeological findings, medieval monuments, imposing Byzantine castles, traditional settlements, 3000 years of history in a paradisian landscape create the ideal holiday destination for everyone. Either they swim in the turquoise waters that encompass the sandy beaches of Kos, or they walk through the Medieval Old Town of the city of Rhodes, visitors will have a once in a lifetime holiday on the Dodecanese Islands. Upon their departure with a ferry from the Dodecanese, chances that they will return to that corner of Greece are very high. There are so many places to discover, like Leros, the island of the goddess Artemis, Karpathos, blessed with nature's treasures, Kalymnos, the island of the sea sponge harvesters and many more.
The Dodecanese Islands are inhabited by more than 200,000 people. In the high season, the number of visitors may be ten times higher. Numerous companies offer ferry routes to and from the Dodecanese connecting the islands with Piraeus, the mainland and with Turkey. For detailed information about destinations and schedules visit isferry's timetable, in order to plan your holidays to your convenience.
Ferry Port Dodecanese Islands - How to get there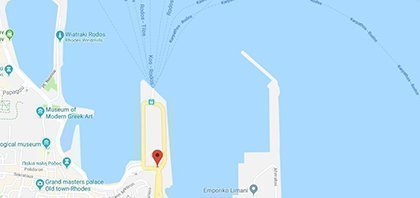 1, Akti Sachtouri, 851 00 Rhodes, Greece
Tel.: +30 224 102 2220
GPS: 36.444096, 28.232849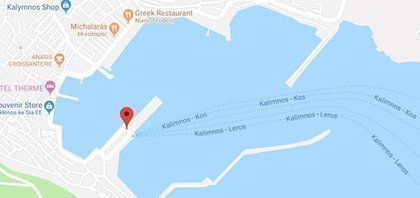 852 00 Kalymnos, Greece
Tel.: +30 224 305 9071
GPS: 36.947766, 26.985899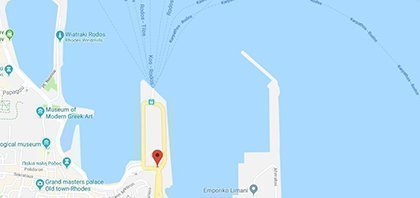 1, Akti Sachtouri, 851 00 Rhodes, Greece
Tel.: +30 224 102 2220
GPS: 36.444096, 28.232849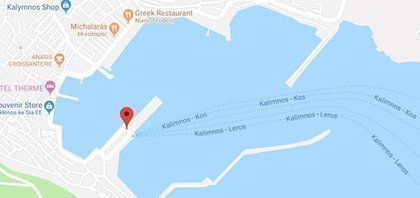 852 00 Kalymnos, Greece
Tel.: +30 224 305 9071
GPS: 36.947766, 26.985899
Popular Routes from & to Dodecanese Islands