Camping on Board advantages
All passenger Cars & Trailers
Ferry to Sardinia
Passengers traveling by ferry to Sardinia arrive at the second biggest island in the Mediterranean Sea!
Only 202 km lie between the mainland of Italy and Sardinia and the distance to Tunis is even shorter at 184km. Visitors will be welcomed by a variety of beautiful landscapes, which have been shaped by mountains and plains and thus divided the island into numerous regions. With its characteristic Mediterranean climate, Sardinia and its eight provinces Nuoro, Sassari, Oristano, Ogliastra, Medio-Campidano, Carbonia-Iglesias, Olbia-Tempio and the capital Cagliari offer an ideal holiday destination all over the year, although it can be rather quiet during the winter season. Tourists will be delighted with the numerous historical and archeological sites, the long beaches and the delicious Sardinian treats that the local cuisine has to offer. Over 600,000 hectares of Sardinian territory (including the territory of some smaller islands that belong to the autonomous region of Sardinia) is environmentally preserved being turned into National Parks, regional parks and sanctuaries and can be explored by interested visitors.
Traveling to the destination Sardinia means that the visitor opts for an interesting alternative to known Italy. This island, which has been affected widely by various cultures over the centuries, offers both culinary delight and food for the mind. The archeological museum of the Capital Cagliari (Museo Archeologico Nazionale) displays the largest selection of ancient exhibits in Sardinia. The historic castle district, sitting enthroned on a limestone hill in Cagliari, appeals to all those who want to explore history's secrets on foot. Before leaving with Ferry from Sardinia, visitors should not have missed visiting the endless beaches like one of Poetto and the heavenly beautiful lagoons of the island. In addition, they had better try the local goat cheese "Pecorino" maybe with "Pane Carasau" or "Carta di musica" as the local people refer to, a sort of bread so thin that one could use it as paper for musical notes. The culinary journey can be ended with a special lemon liqueur the "Lemoncello".
Numerous Ferry Routes Sardinia link Italian Ports to the island. Genoa, Livorno Civitavecchia, Naples and Palermo are only a few to mention. There is also a connection from Barcelona to this beautiful island whose total coast length is 1848, km and with 1.663.859 inhabitants. The Sardinian people who are mainly working in tourism, mineral oil production and agriculture will welcome you with a hug and readily reveal their unique culture to you. The Sardinia Ferry Timetable will help you find the ferry route of your convenience.
Ferry Port Sardinia - How to get there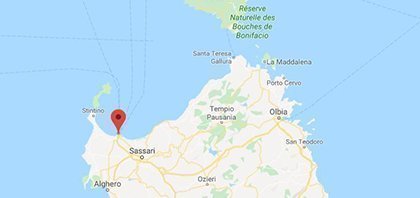 Imbarco Traghetti, 070 46 Porto Torres, Italy
Tel.: +39 078 920 4179
GPS: 40.838981, 8.394054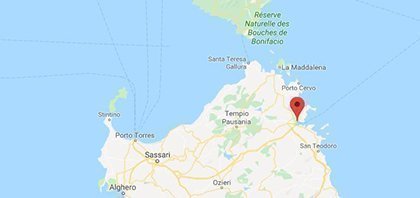 Banchina Isola Bianca, 070 26 Olbia, Italy
Tel.: +39 078 920 4179
GPS: 40.922790, 9.522401
Popular Routes from & to Sardinia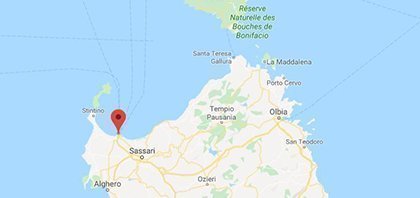 Imbarco Traghetti, 070 46 Porto Torres, Italy
Tel.: +39 078 920 4179
GPS: 40.838981, 8.394054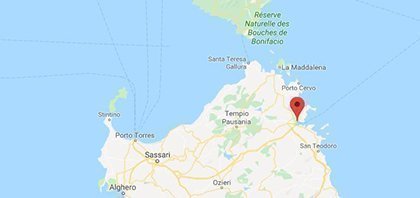 Banchina Isola Bianca, 070 26 Olbia, Italy
Tel.: +39 078 920 4179
GPS: 40.922790, 9.522401
Popular Routes from & to Sardinia