Camping on Board advantages
All passenger Cars & Trailers
Ferry to Italy
Passengers travelling by ferry to Italy arrive to a country that is ranked as the fifth best and most visited tourist destination worldwide!
Travelling to the Destination of Italy
Tourism is a significant pillar in Italy's economy. With over 45 million tourists visiting the country on a yearly base, it is ranked as fifth best and most visited tourist destination worldwide. The most famous holiday resorts that are approached by ferry Italy are the large islands of Sicily and Sardinia and many of the big cities of Italy like Rome and Milan. The subtropical climate and the variety of landscapes make the country a popular destination with domestic and foreign tourism. The country is visited in summer as well as in winter.
Passengers travelling to the destination Italy approach the country by ferry from Greece, Spain and Tunisia. Ferry routes from Greece leave the ports of Corfu, Igoumenitsa and Patras. The ports of Barcelona and Tunis respectively host ferry to Italy. Disembarkation takes place in the ports of Trieste, Venice, Ravenna, Ancona, Bari and Brindisi (coming from Greece), in Civitavecchia and Livorno (coming from Spain) and in Civitavecchia and Palerno (coming from Tunisia).
There are a lot of islands in Italy's Adriatic, Ionian and Tyrrhenian Sea, Sicily and Sardinia and several smaller ones. Meaning that the ferry routes Italy are well developed both in summer and in winter. The ferries execute daily routes to the islands sailing among others from the ports of Civitavecchia and Salerno. Disembarkation takes place in Palermo (Sicily) and Porto Torres (Sardinia).
Schedules & Prices Italy
Choose your departure port and date and get all current ferry schedules and prices for Italy!
Discounts & Offers Italy
Ferry Port Italy - How to get there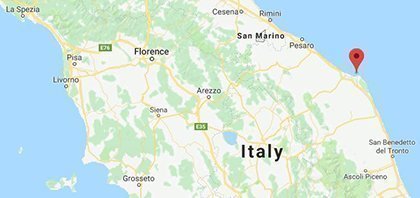 Molo Santa Maria, 601 21 Ancona, Italy
Tel.: +39 071 207 891
GPS: 43.620857, 13.508856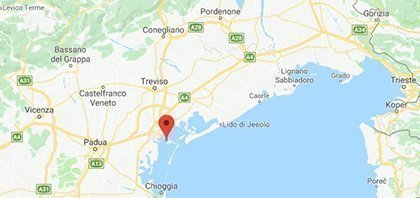 13, Fabbricato, Santa Marta, 301 35 Venice, Italy
Tel.: +39 041 533 4111
GPS: 45.431436, 12.312477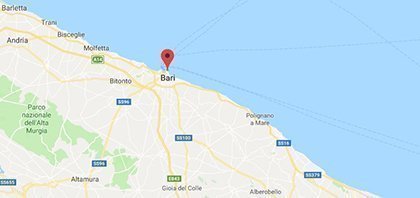 1, Piazzale Cristoforo Colombo, 70122 Bari, Italy
Tel.: +39 080 578 8511
GPS: 41.133041, 16.870501
Popular Routes from & to Italy